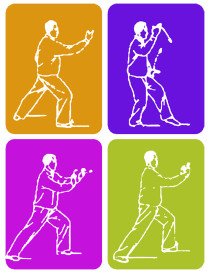 Private lessons of Tai Chi movements tailored to your status of health, for fit, restorative, re-balancing purposes, provided by medical doctor trained in restorative Tai Chi. This gentle form of exercise can prevent or ease many ills of aging and could be the perfect activity for the rest of your life. Tai chi is often described as "meditation in motion". This mind-body practice, which originated in China as a martial art, has value in treating or preventing many health problems. And you can get started even if you aren't in top shape or the best of health.
Currently Dr. Li is coaching taichi sessions for his clients and their friends at this centre between 6:30-7:30pm on Thursdays.
He is also coaching Healing Taichi classes for:
Programs coordinated by NorWest Co-op Community Health Centre

The Seniors HANS KAI Group;

The West St Paul HANS KAI group;

The Access Norwest HANS KAI group;

The Brook lands Seniors HANS KAI group.

The senior group at the Sterling House (909 Wilkes Ave) under the management of Homestead Manitoba.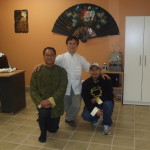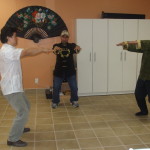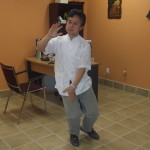 Check out the following information:
Taichi videos
Simplified 24-form Taichi (Yang style), with English titles
Taichi 10-form (Yang style), with English titles

Taichi 18-form (Chen style), with English and Chinese titles

Wudang Taichi Sword